Durban, South Africa
Sunday, July 17, 2016 – Friday, September 30, 2016
Co-curated by David Gere, Carol Brown, and Stan Pressner.
The Through Positive Eyes global exhibition launched at the Durban Art Gallery in Durban, South Africa, in 2016, coinciding with AIDS 2016, the international AIDS Conference, also taking place in Durban. Housed on the upper floor of the Edwardian domed Durban City Hall, the exhibition presented a broad picture of the epidemic, ranging from revealing self-portraits to abstract studies, that speak eloquently of the emotions and pleasures of daily life after diagnosis with a chronic illness.
Banishing Stigma Room
Throughout the duration of this exhibition, school and community groups were invited to share in a storytelling performance, nestled in this quasi-theatrical environment envisioned by New York-based designer Stan Pressner. The storytellers are called "artivists"—part artist, part activist—all from Durban and immediate environs. The short film shown before storytelling was by Through Positive Eyes co-director Gideon Mendel with Mo Stoebe. During opening week, which coincided with the 21st International AIDS Conference, additional performances were offered courtesy of Drama for Life at the University of Witwatersrand in Johannesburg. Ultimately, this room was meant to combine the worlds of gallery and theatre, allowing viewers to become both spectators and actors.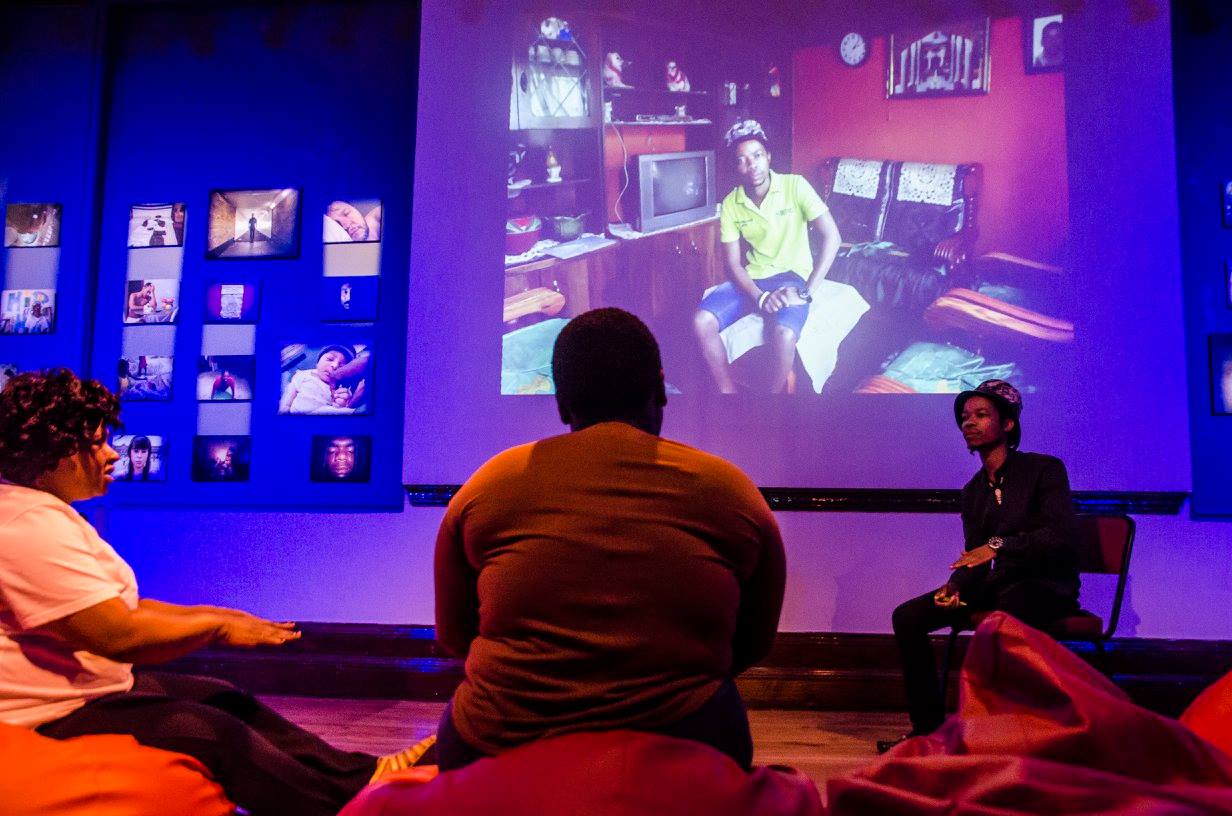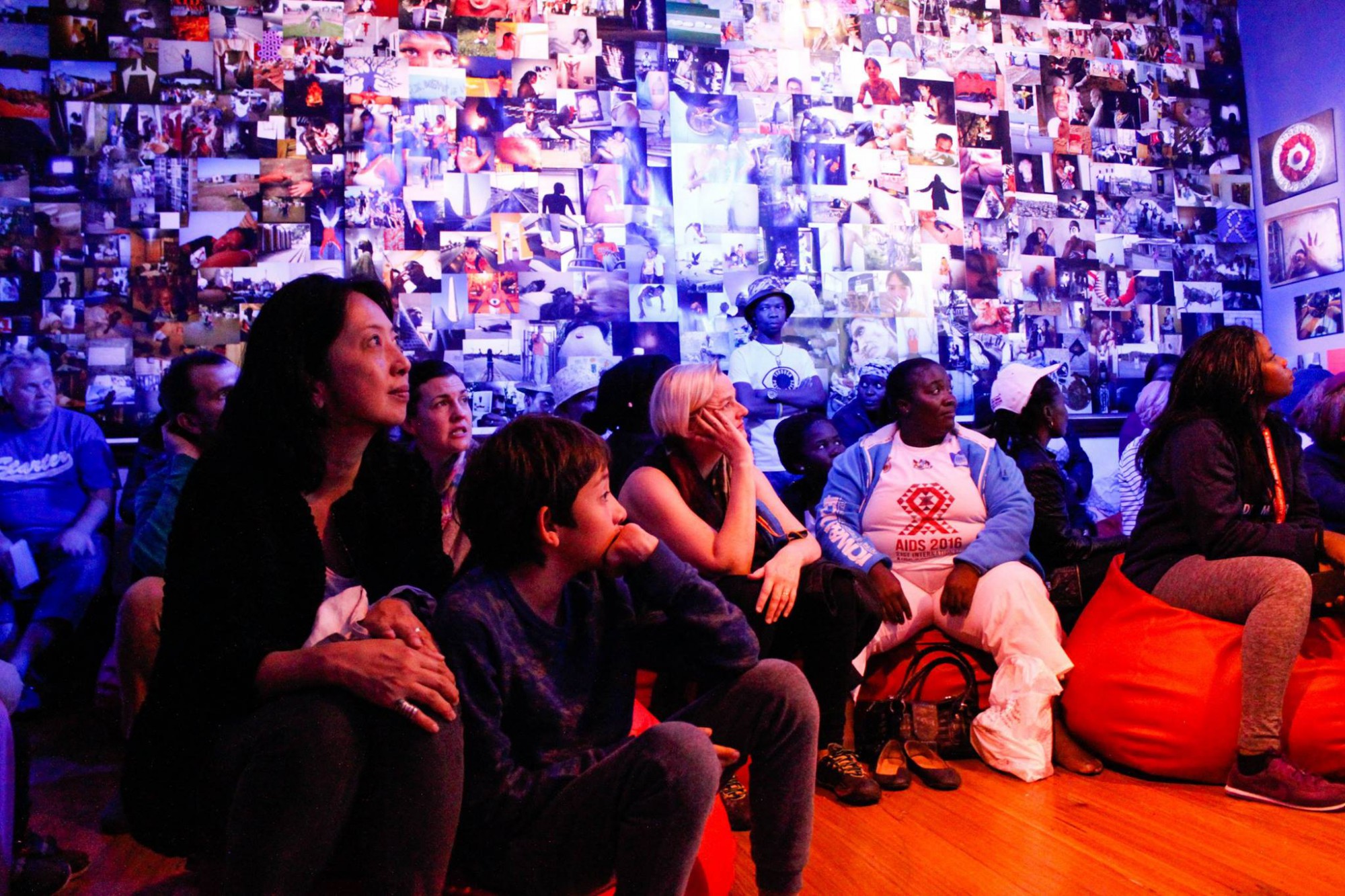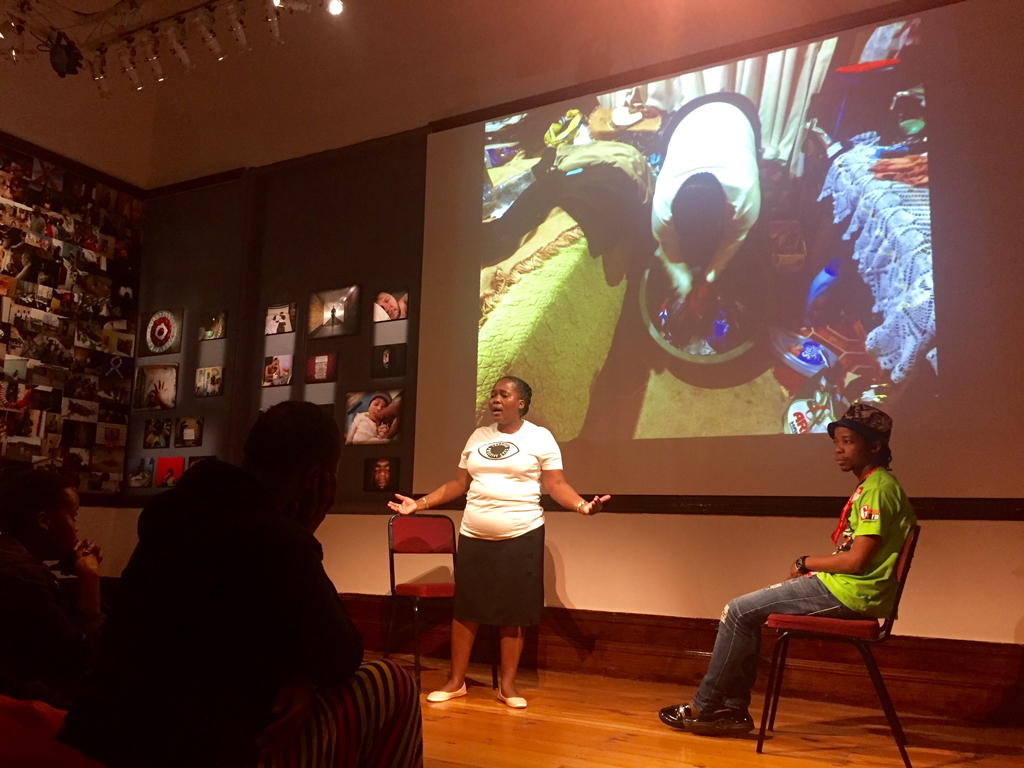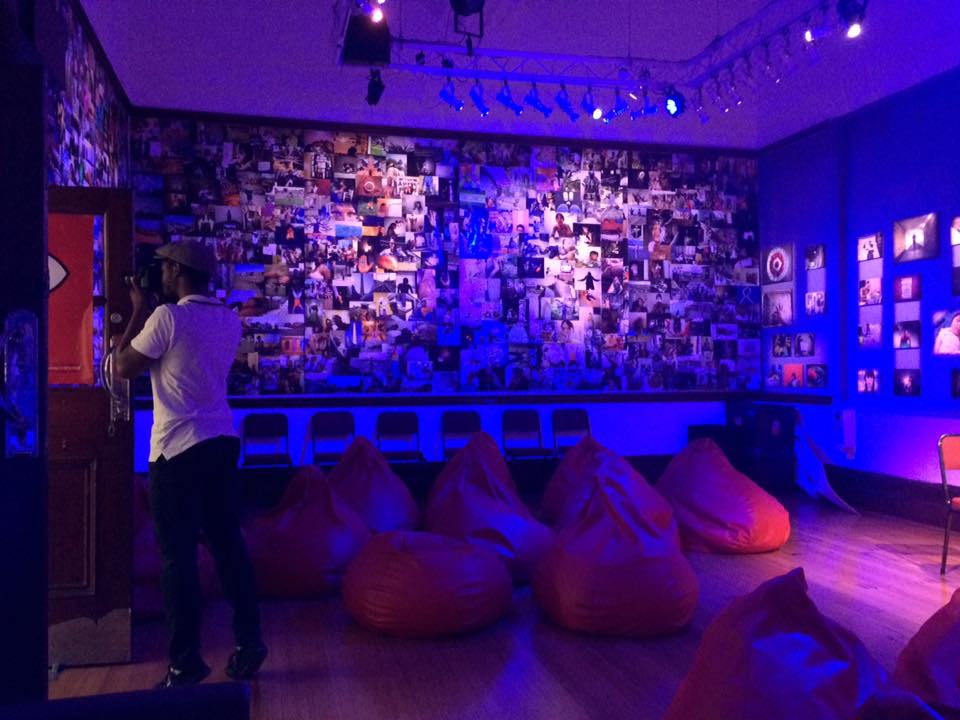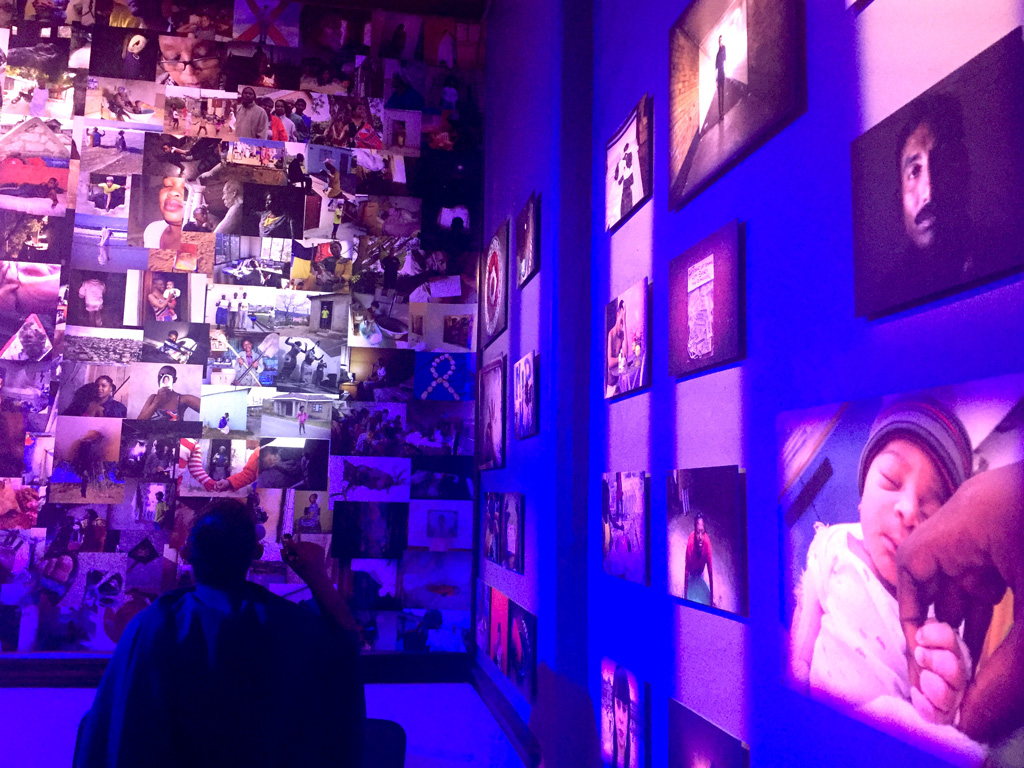 Shifting the Lens
Until now, HIV-negative photographers have been the primary chroniclers of the AIDS epidemic. Through Positive Eyes empowers people living with HIV and AIDS to report on their own lives. The project puts cameras in the hands of the people most deeply affected by HIV, and most knowledgeable of it, in order to reveal what might otherwise remain invisible or unknowable. These photos are noteworthy as art—much of it produced, remarkably, by photographers who have never held a camera before—but also as activism, with the intent of dissolving distrust and fear. This central gallery introduces visitors to an individual living with HIV from each city in the project's history via a photo paired with a short autobiographical caption. Alongside these works, a digital composite of portraits by project co-director Gideon Mendel portrays the magnitude and diversity of the Through Positive Eyes artivist community.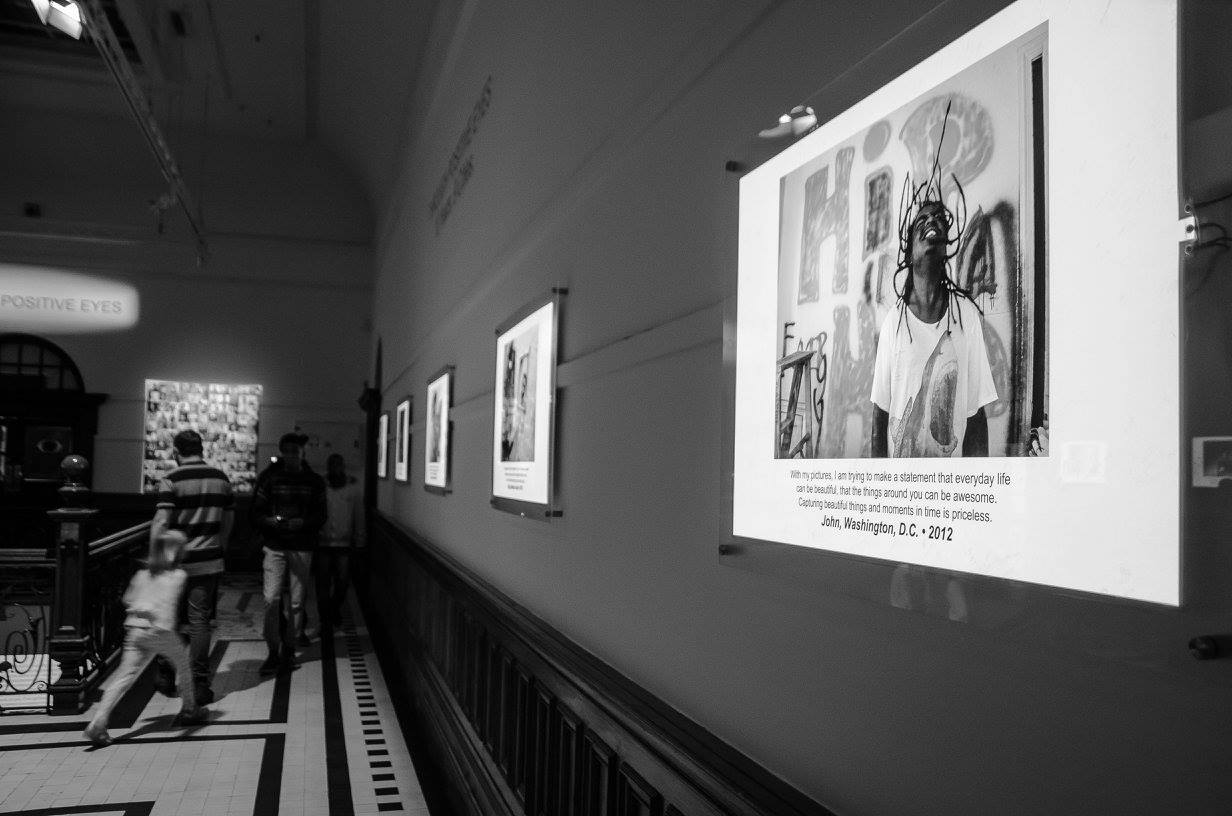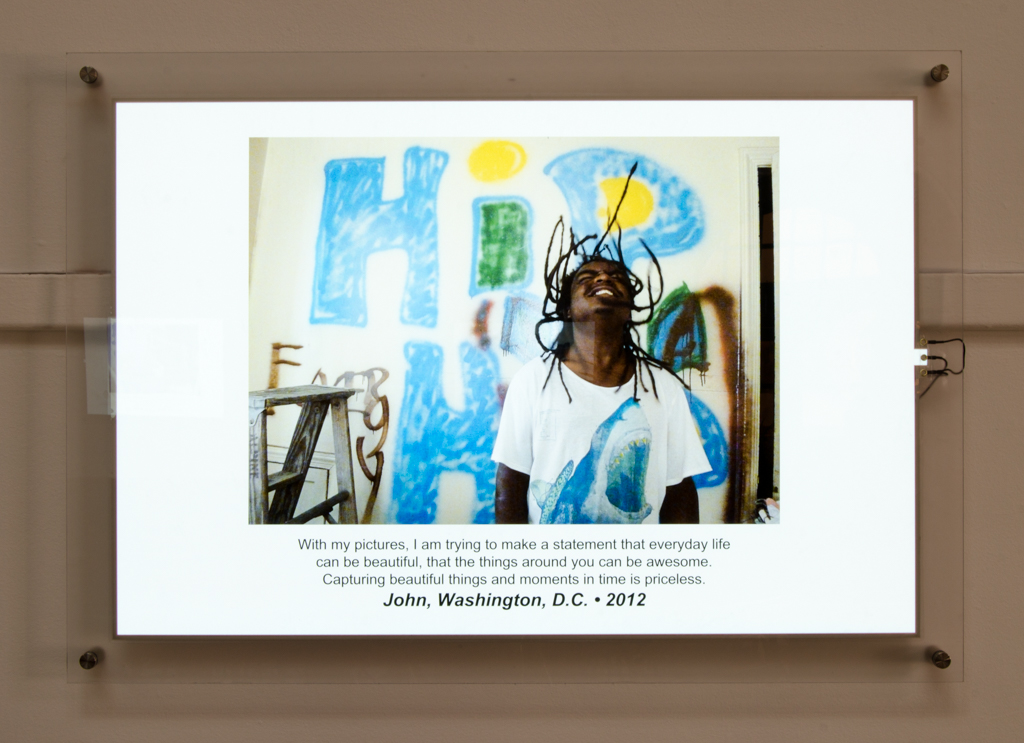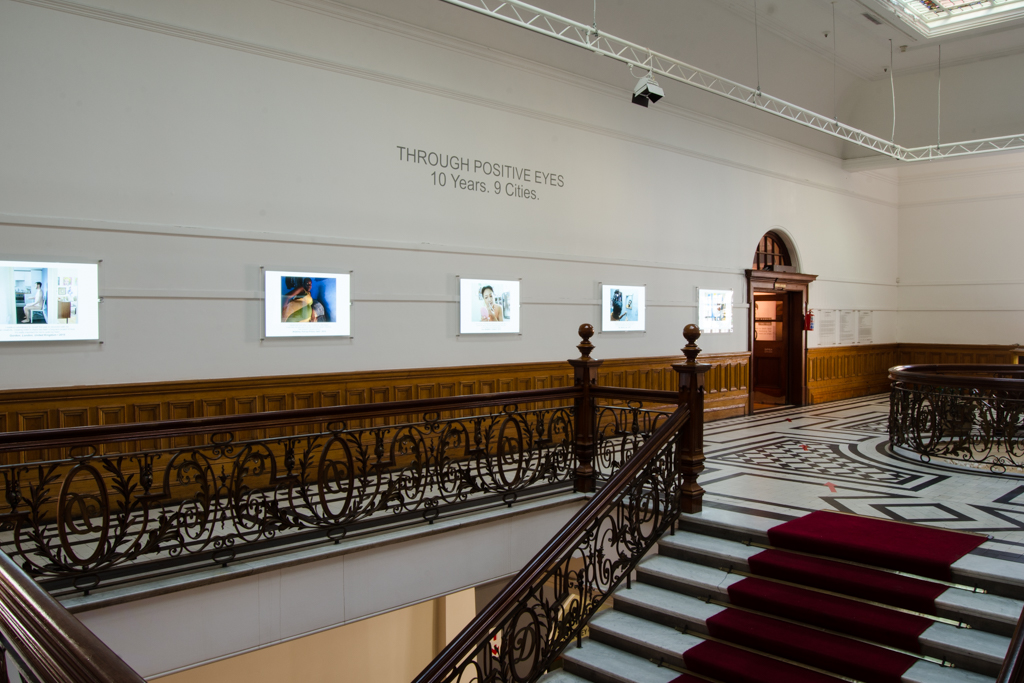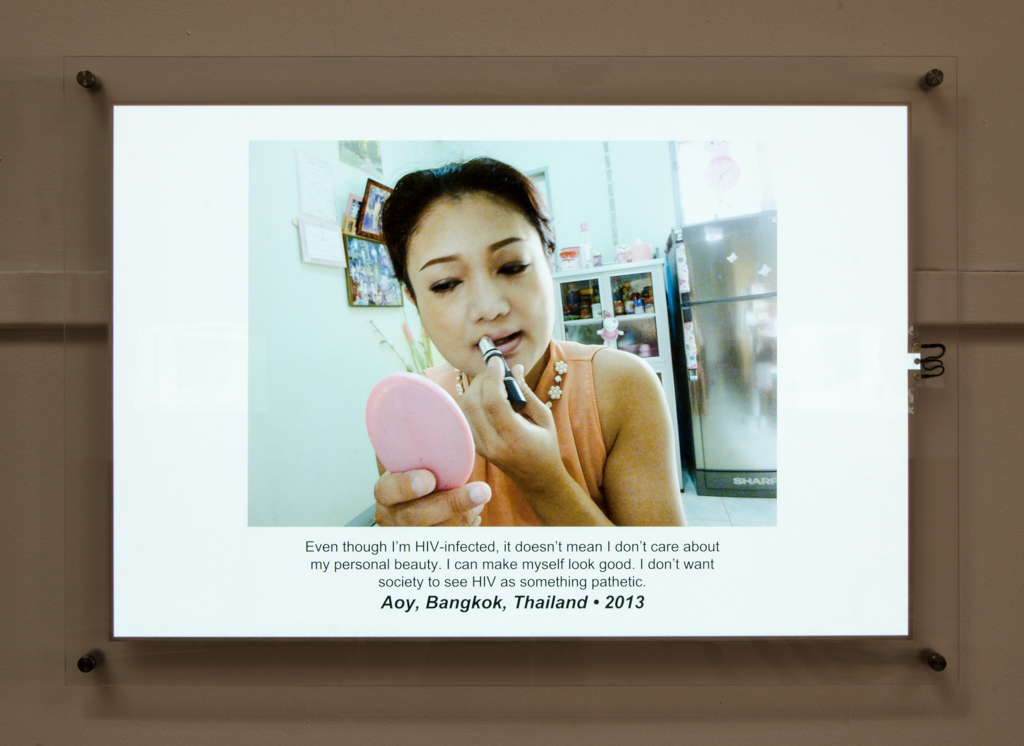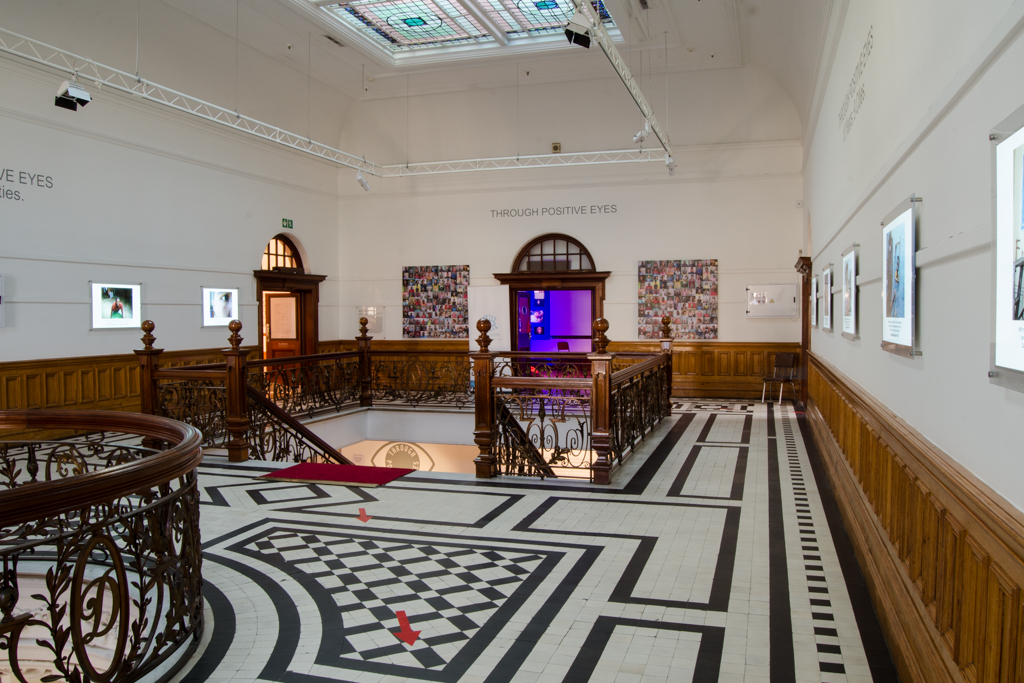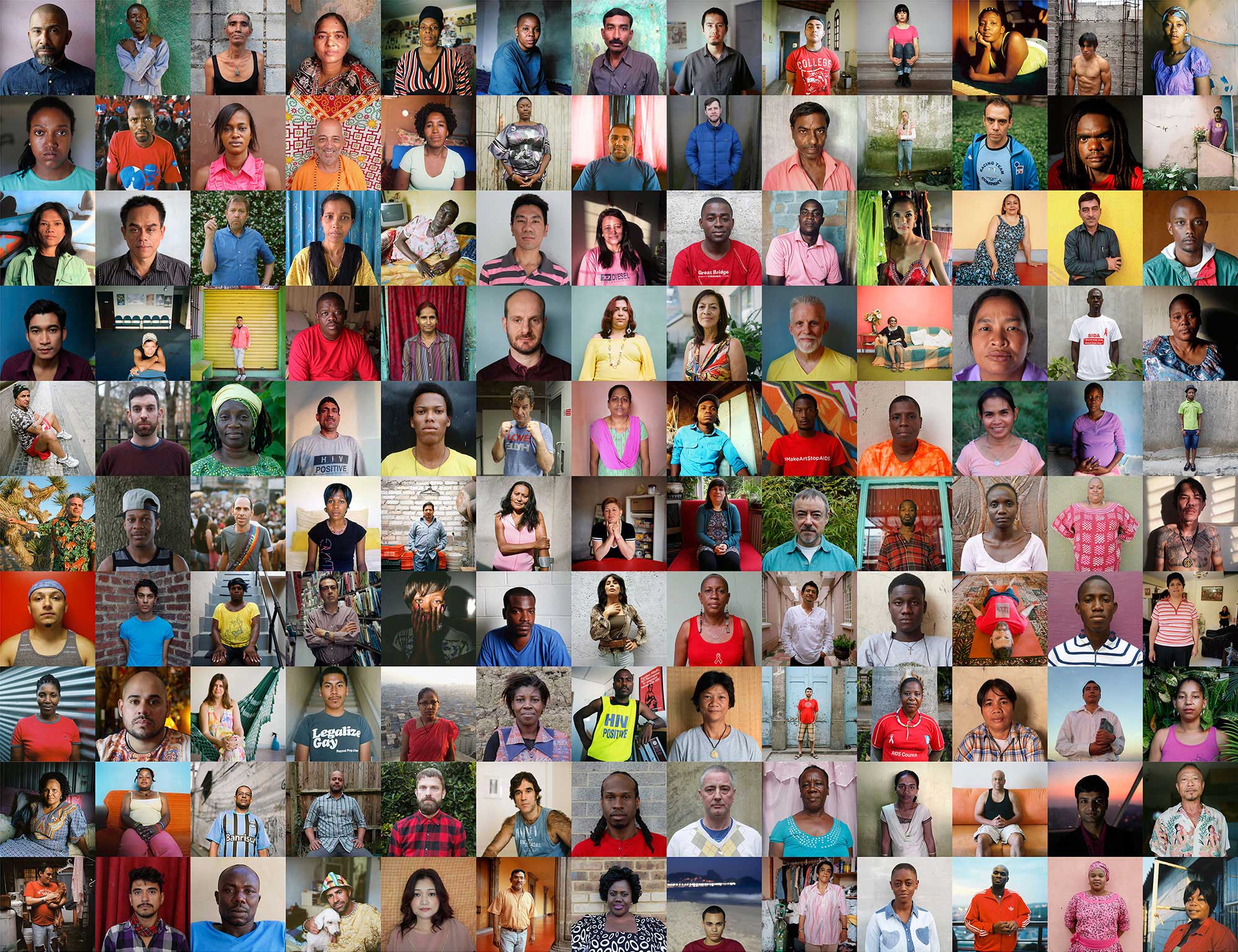 My Photo. My Story.
Over the past decade, South African photographer Gideon Mendel and his London associate, Crispin Hughes, along with the UCLA Art & Global Health Center, have led Through Positive Eyes workshops in cities around the world, ultimately training over 100 image activists who collectively have contributed more than 100,000 photos to the project. That number is distilled here to fewer than 50 of the most memorable images paired with excerpts from each individual's personal story. In Through Positive Eyes training workshops, Mendel and Hughes share basic camera techniques and also introduce a vivid discussion of photo aesthetics. Building on that foundation, each participant captures as many as three thousand images over a ten-day span, edited down to twelve of their best to complete a mini-narrative on this website. This gallery features just a sampling of the most resonant images and stories.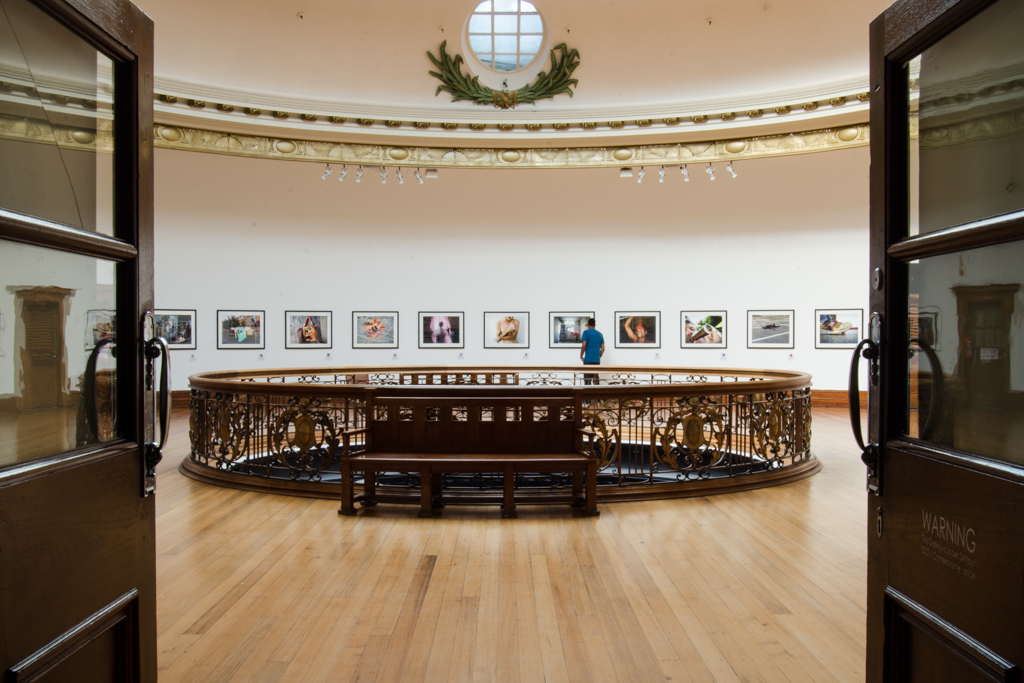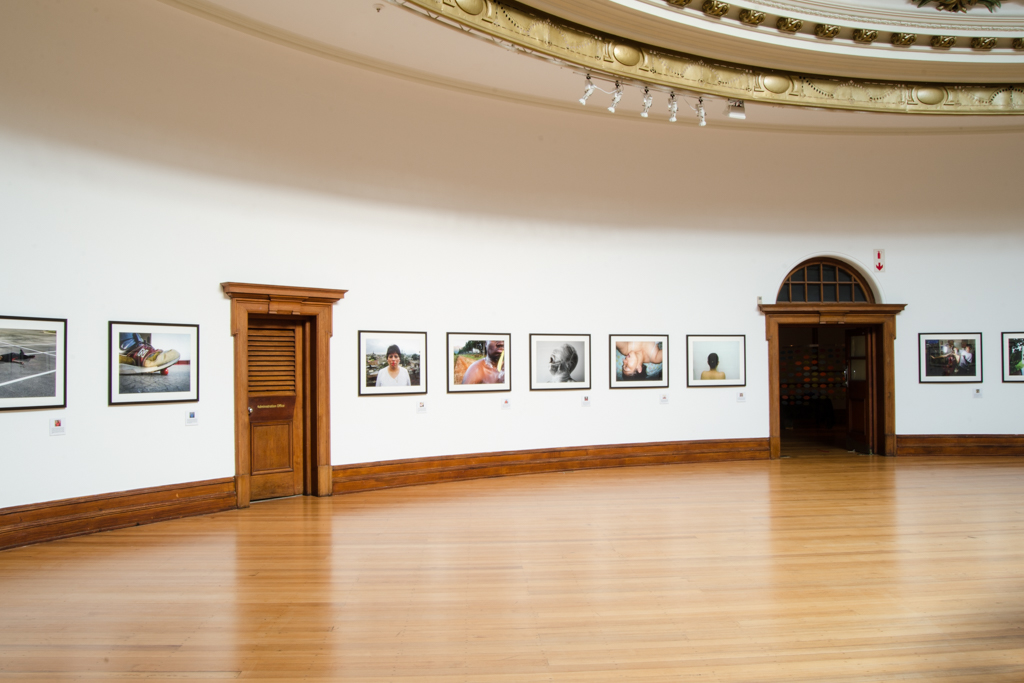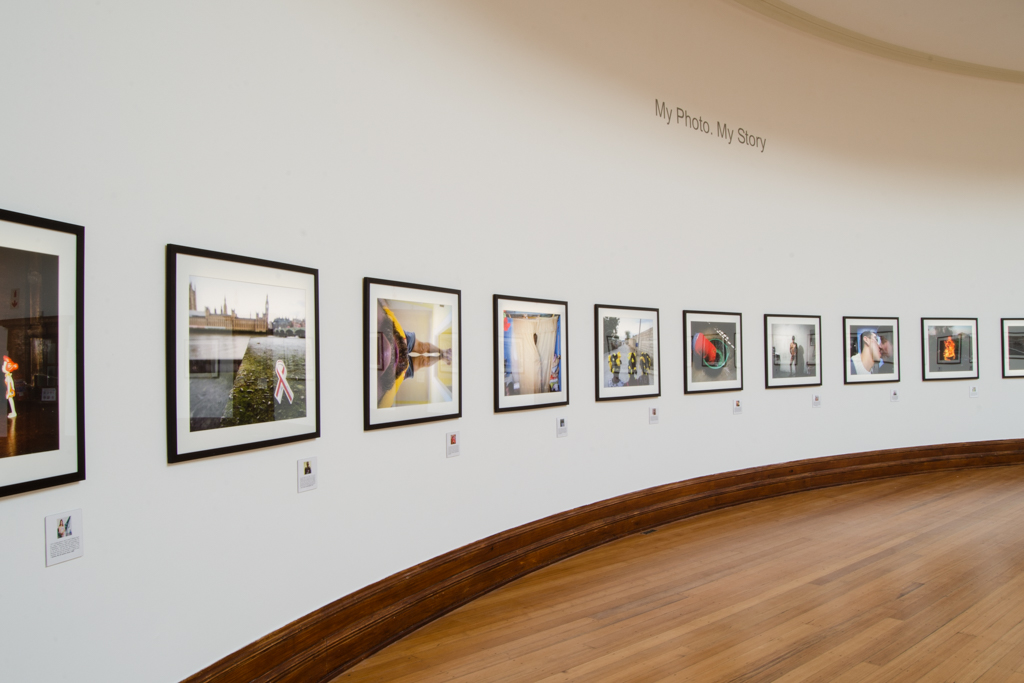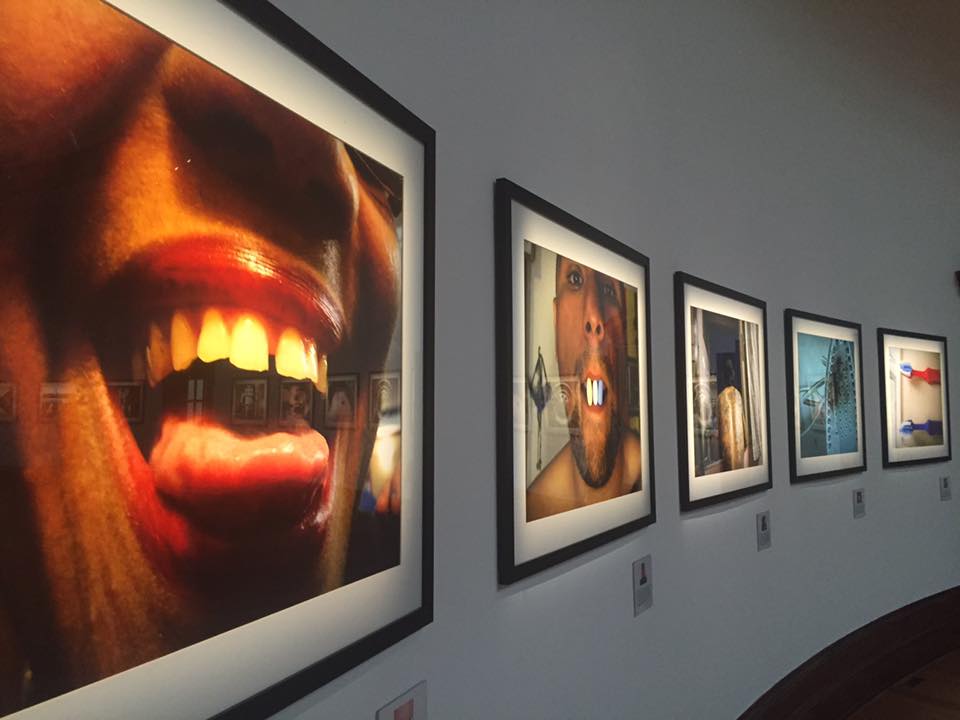 Artivists and HIV
What is an "artivist"? A person—part artist, part activist—who creates art in order to generate positive change in the world. Variations of this term have previously been coined by figures such as Adriana Bertini of Brazil, who uses humour and sensuality to jumpstart enlightened dialogue about HIV prevention. This gallery contains commissioned works by Bertini and four of her artivist colleagues—Mandisa Dlamini, Gordon Mundie, Daniel Goldstein, and Parthiv Shah—each of whom has participated in a long history of interventions against HIV. Building upon the expansive Through Positive Eyes archive, these five—plus Ross Levinson and Gideon Mendel in adjoining galleries—offer up their unique perspectives, demonstrating in the process what it means to empathize with and embrace all members of society—especially those living with HIV and AIDS.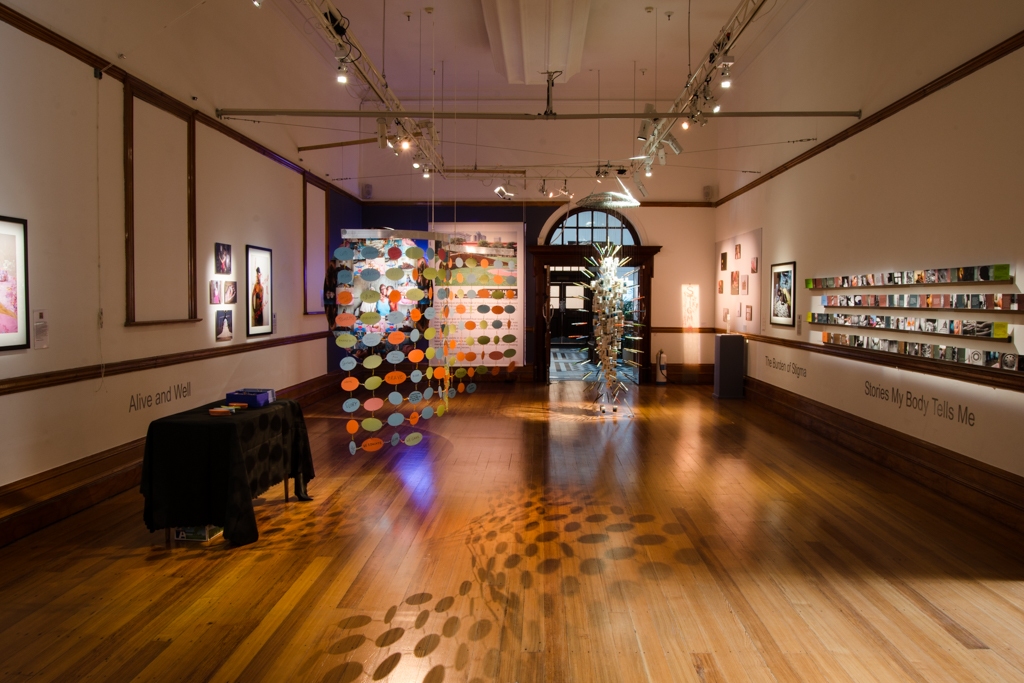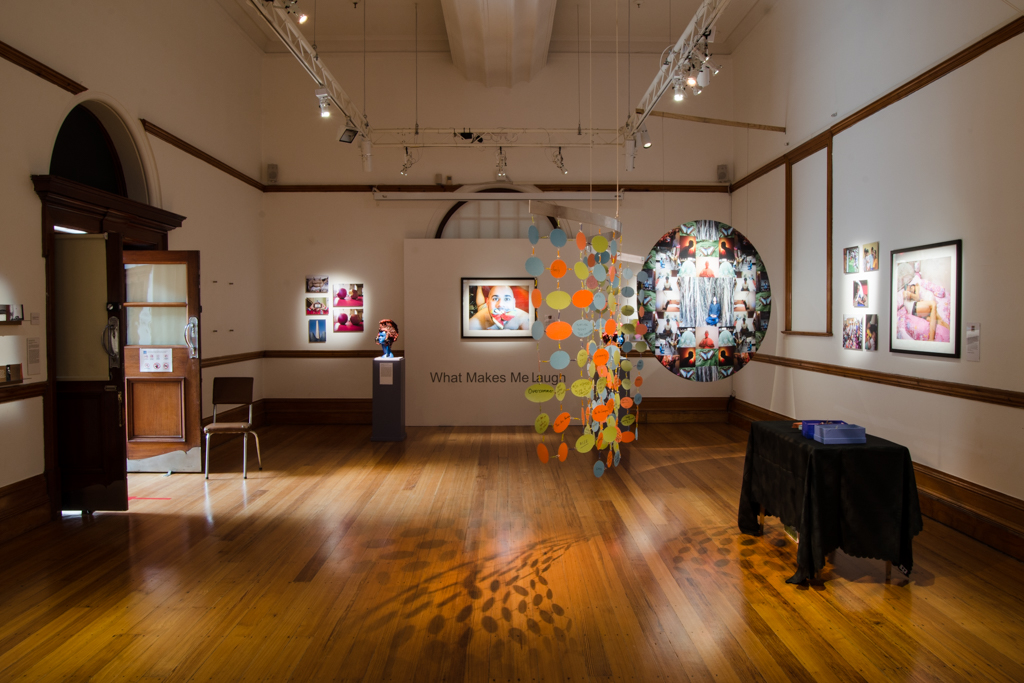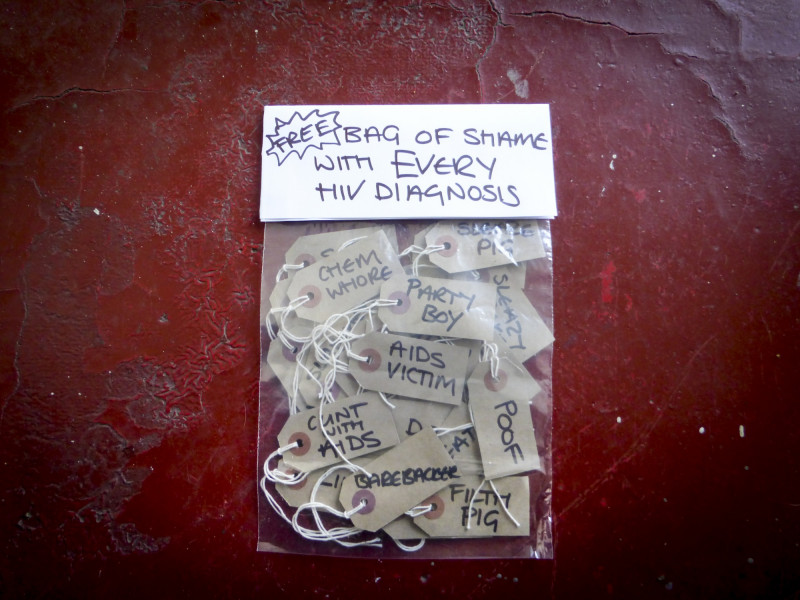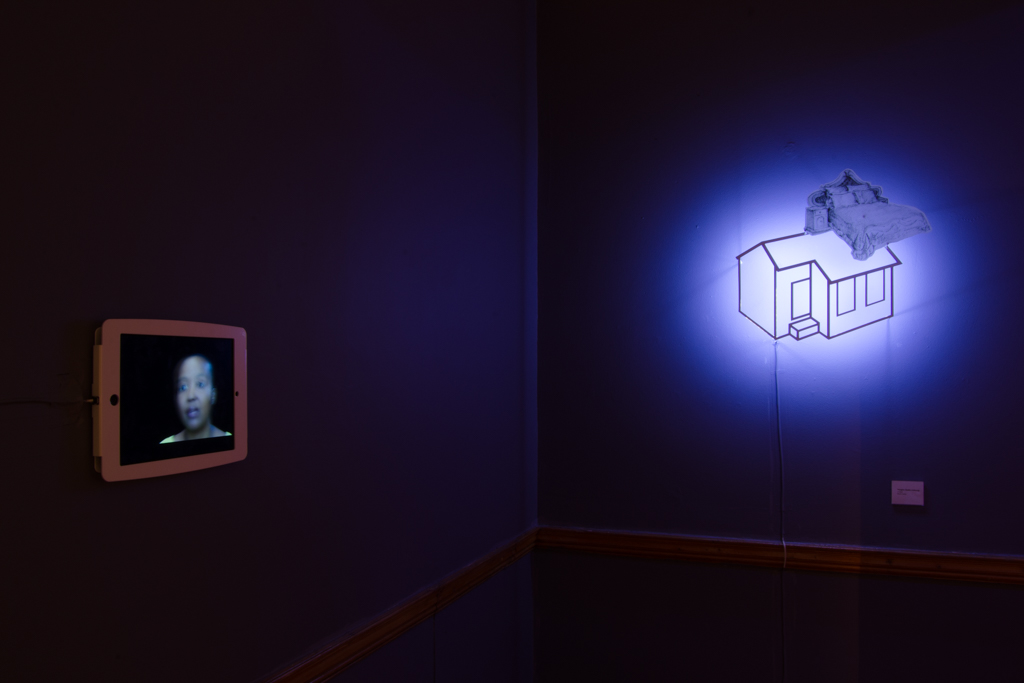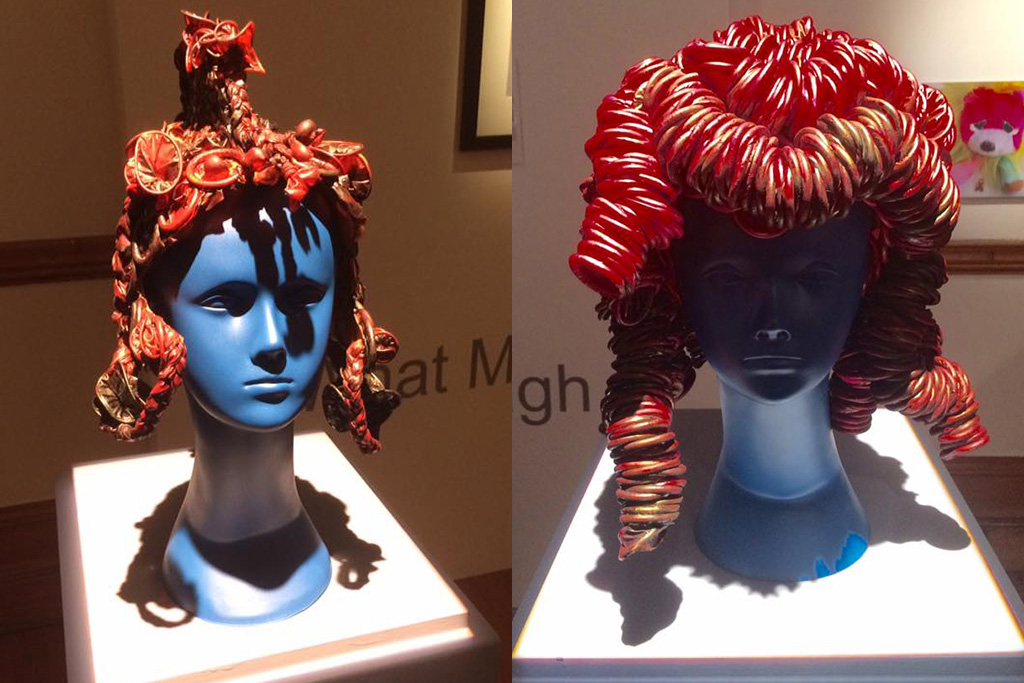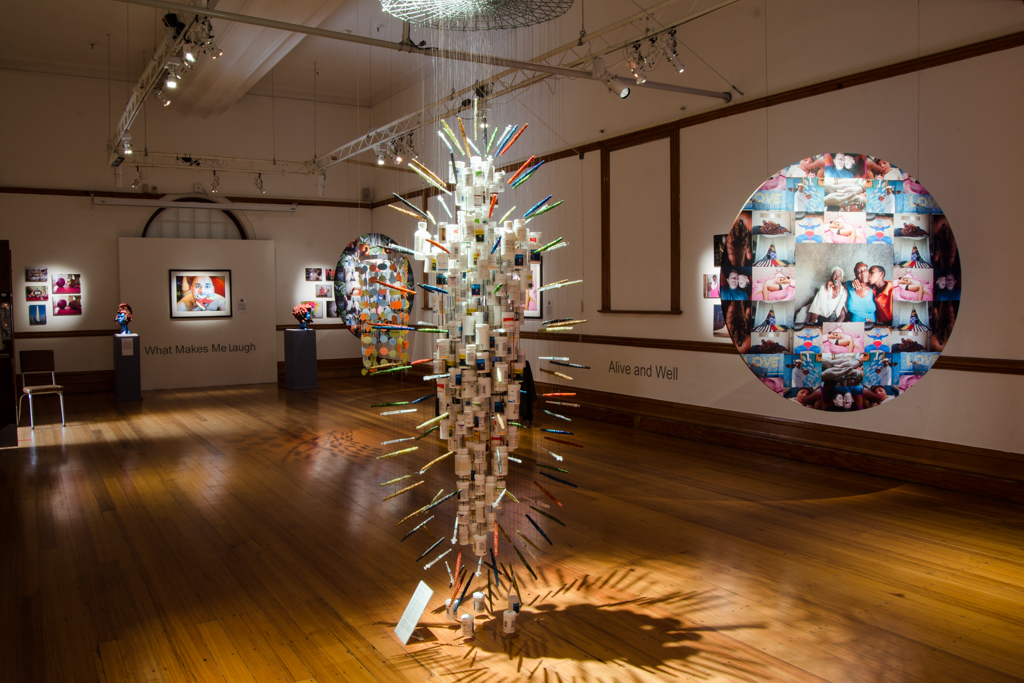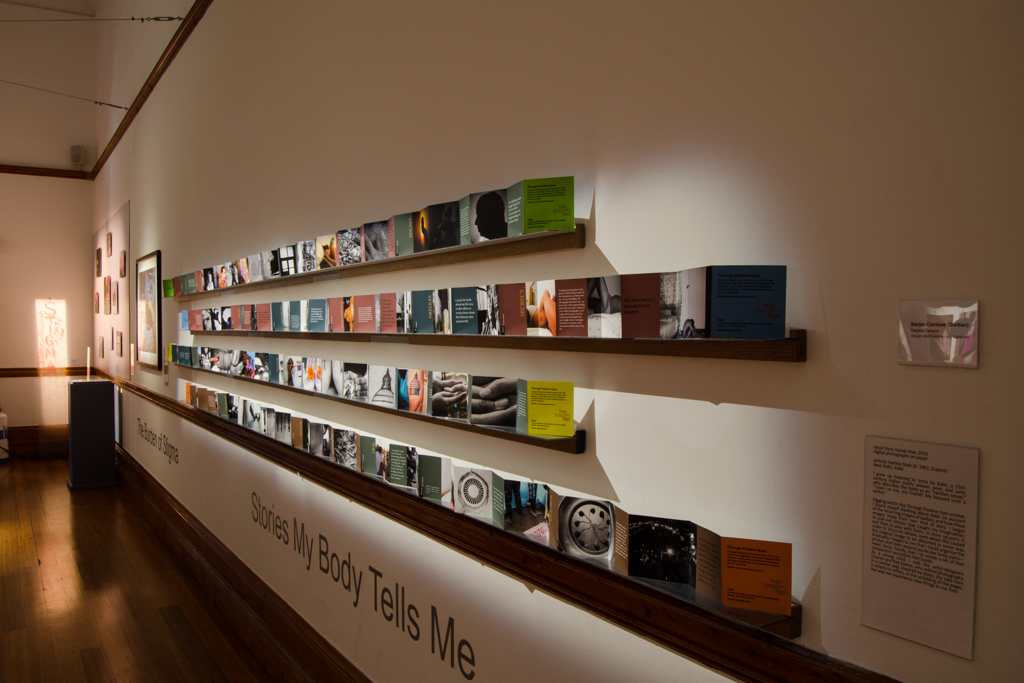 Meet the Artivists

I'm an outgoing person. I love ice cream. I love to dress up. I love high heels. I love to dance. And I am HIV-positive. At birth I was taken away from my mother, due to the fact she was mentally …

I was a beautiful young girl with a charming smile. All the men loved me. When I was nineteen, I had a strange feeling in my wrist. I went to the clinic to get treatment and the doctor told me that I …

I'm a Zulu man from a rural area of KwaZulu-Natal. You can't be a real man in our culture without having more than one girlfriend. In general, being a man means having lots of children and not …

I am a traditional healer. I am a mother and grandmother. I am an HIV and AIDS human rights activist. I work with young people and that's where my passion is, especially for young girls. When I …

Prior to actually finding out about my status, I was riding on the assumption that HIV is for old people. I looked at it as something far away from me. It was never even close to crossing my mind. I …

I was born with the virus. I have been living with it for about twenty-five years now. I am strong. I am beautiful. I am a positive woman, in all senses of that word. And I won't let anyone …

I was born and raised in Lindelani, a village in KwaZulu-Natal, by my grandma and my granddad. Due to the absence of my parents, I grew up in a dysfunctional family. I knew I wanted to finish school, …

When I started working as a volunteer, and then as a cleaner, for the Gugu Dlamini Foundation, I was scared, because I knew the story about what had happened to her. In 1998, a young South African …
Supporters
Through Positive Eyes in Durban was organized in partnership with the AIDS Foundation of South Africa. Major funding was provided by The Herb Ritts Foundation, with additional support from The Andy Warhol Foundation for the Visual Arts, Electronic Theatre Controls (ETC), The Ford Foundation, Gere Foundation, UNAIDS, and UCLA.
---