Johannesburg, South Africa
Tuesday, November 1, 2016 – Saturday, December 31, 2016
Co-curated by David Gere, Carol Brown, and Stan Pressner.
Co-hosted by The Adler Museum of Medicine at the University of the Witwatersrand and the faculty of health science, the Johannesburg exhibition featured over 100 photographs by individuals living with HIV/AIDS from around the world, an array of commissioned two-dimensional and sculptural works, and live storytelling documenting the realities of individuals living with HIV in Johannesburg. The Johannesburg Through Positive Eyes collective of HIV-positive "artivists" (artist-activists) shared their photography and personal stories with medical students, school groups, and the general public. To enable faculty, students, HIV/AIDS activists, NGOs, and the public to engage with the exhibit at The Adler, the museum hosted a program of events to commemorate World AIDS Day on December 1, 2016. Through storytelling, video, and audio, faculty showcased their research alongside the work of the "artivists" in the gallery.
Artivists and HIV
What is an "artivist"? A person—part artist, part activist—who creates art in order to generate positive change in the world. Variations of this term have previously been coined by figures such as Adriana Bertini of Brazil, who uses humour and sensuality to jumpstart enlightened dialogue about HIV prevention. This gallery contained commissioned works by Bertini and four of her artivist colleagues—Mandisa Dlamini, Gordon Mundie, Daniel Goldstein, and Parthiv Shah—each of whom has participated in a long history of interventions against HIV. Building upon the expansive Through Positive Eyes archive, these five—plus Ross Levinson and Gideon Mendel—offer up their unique perspectives, demonstrating in the process what it means to empathize with and embrace all members of society—especially those living with HIV and AIDS.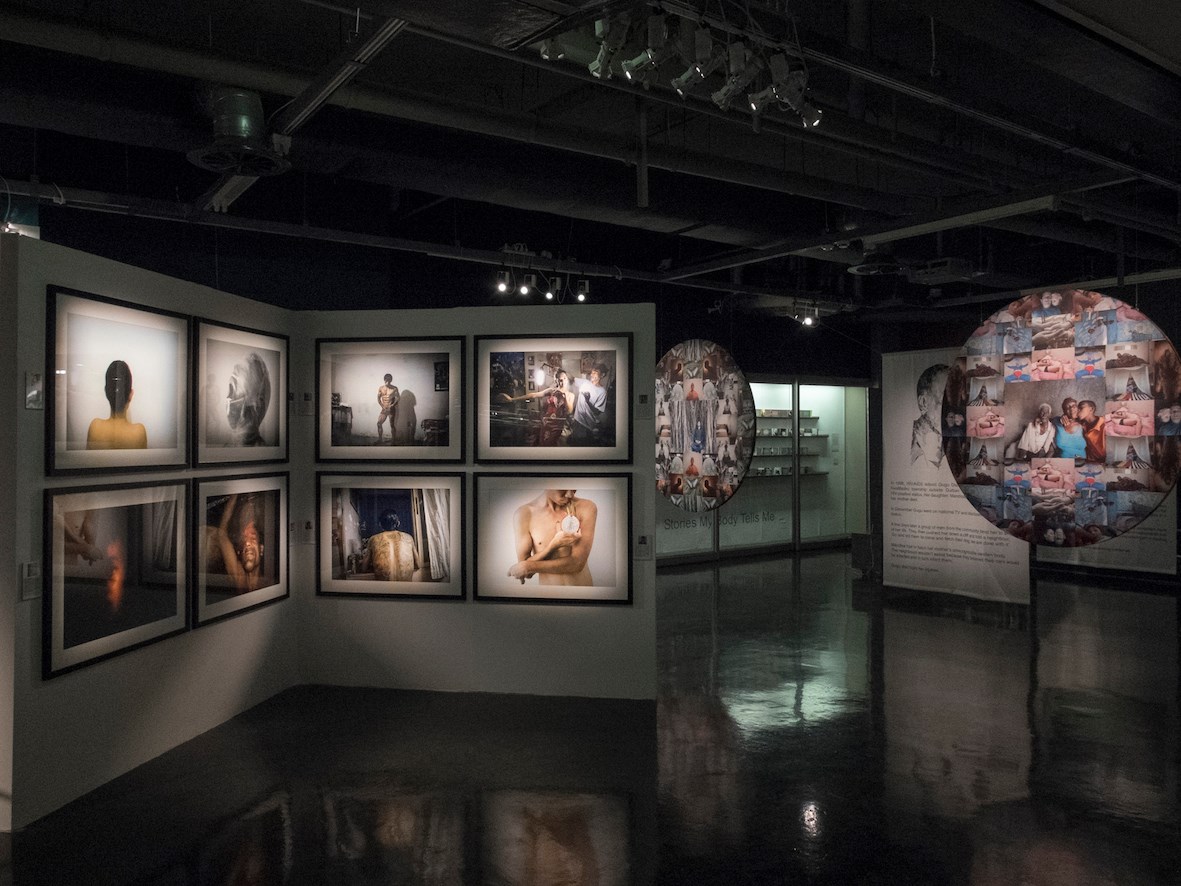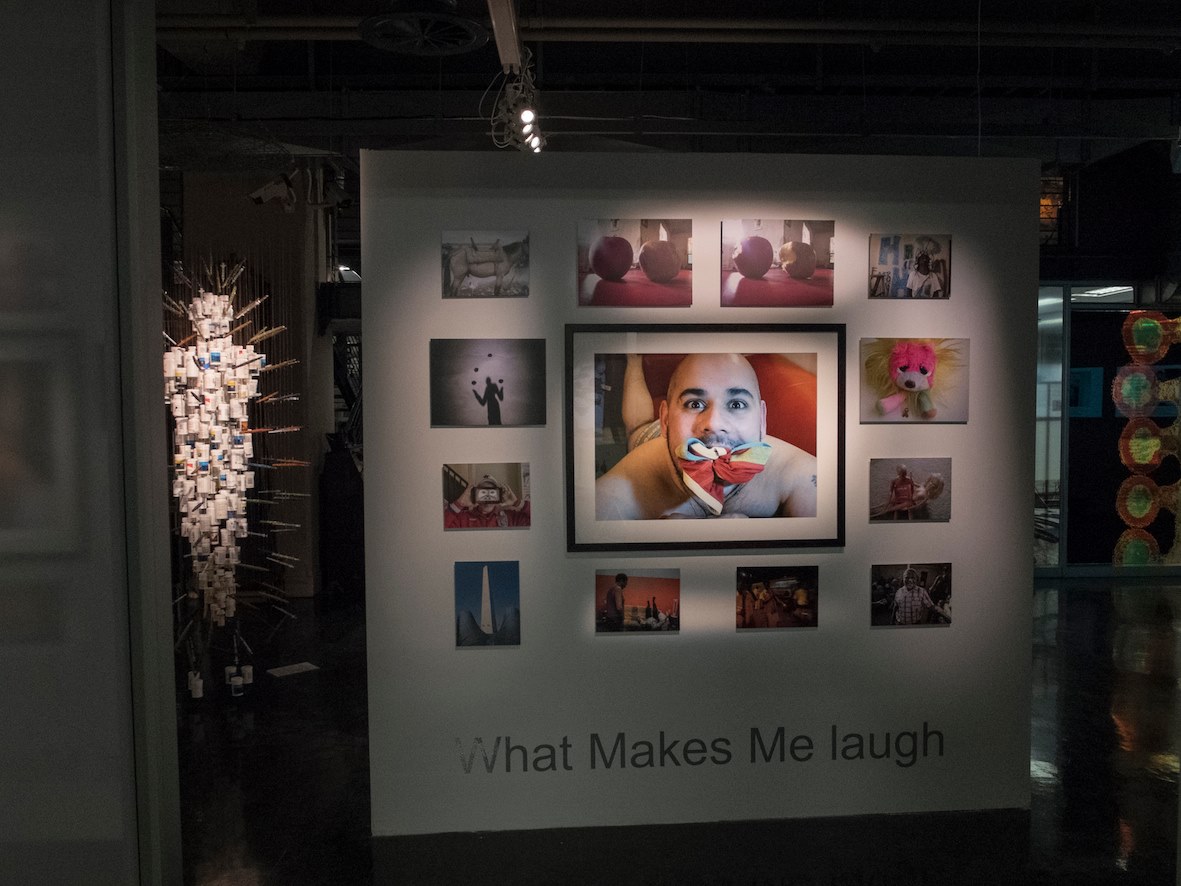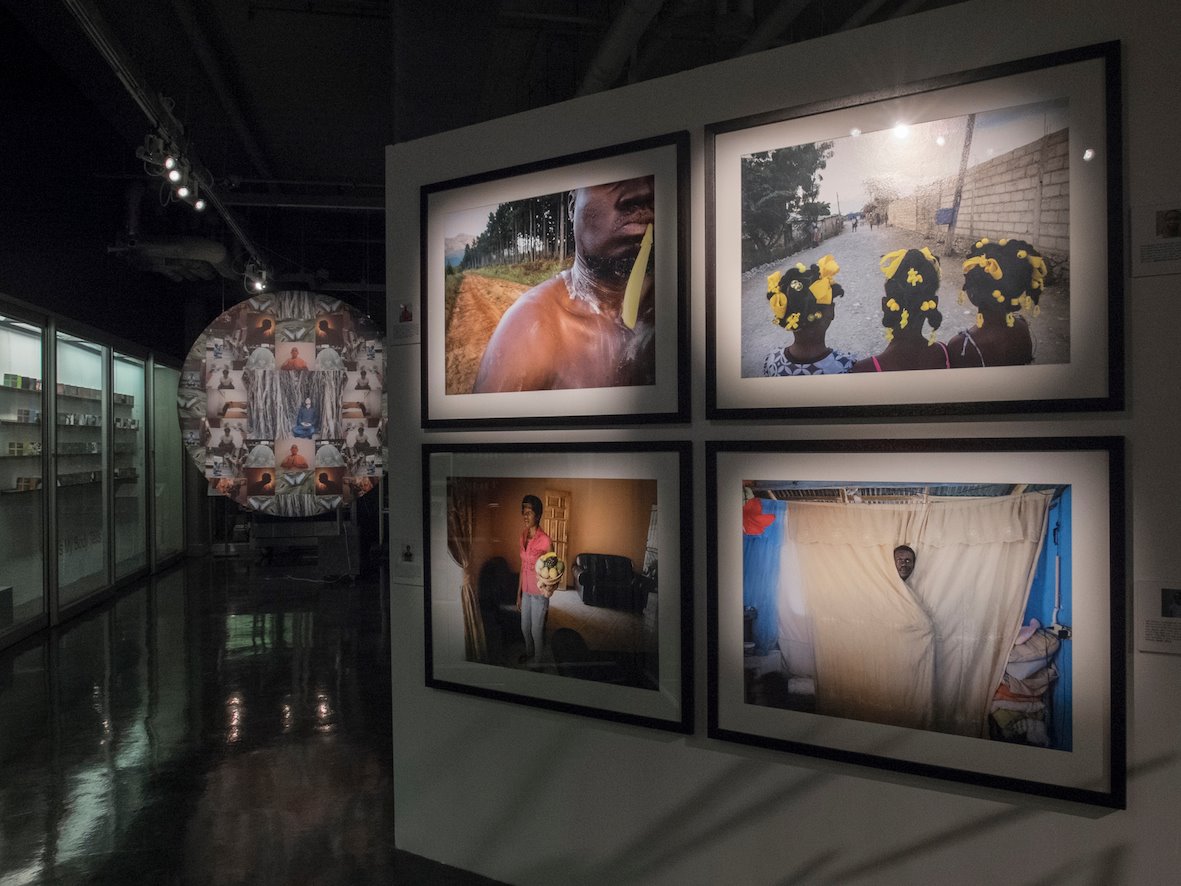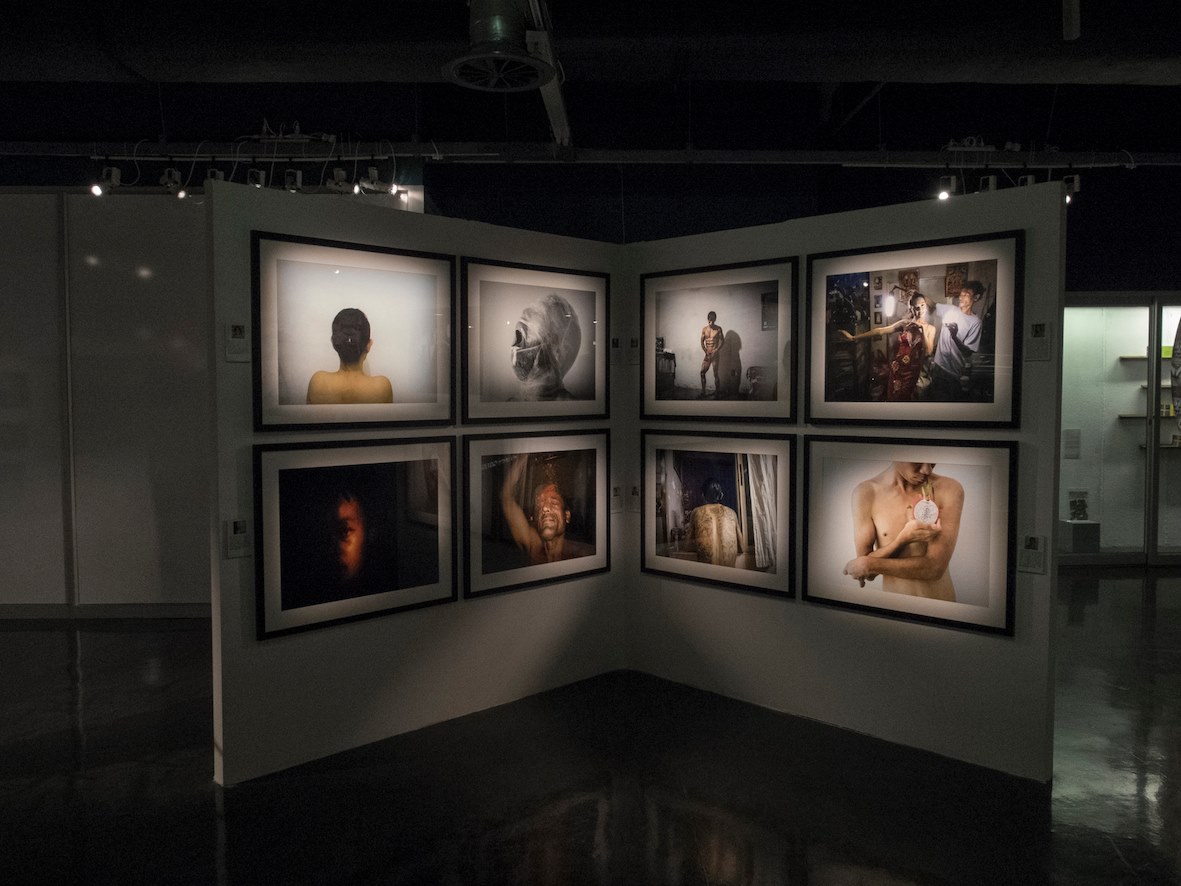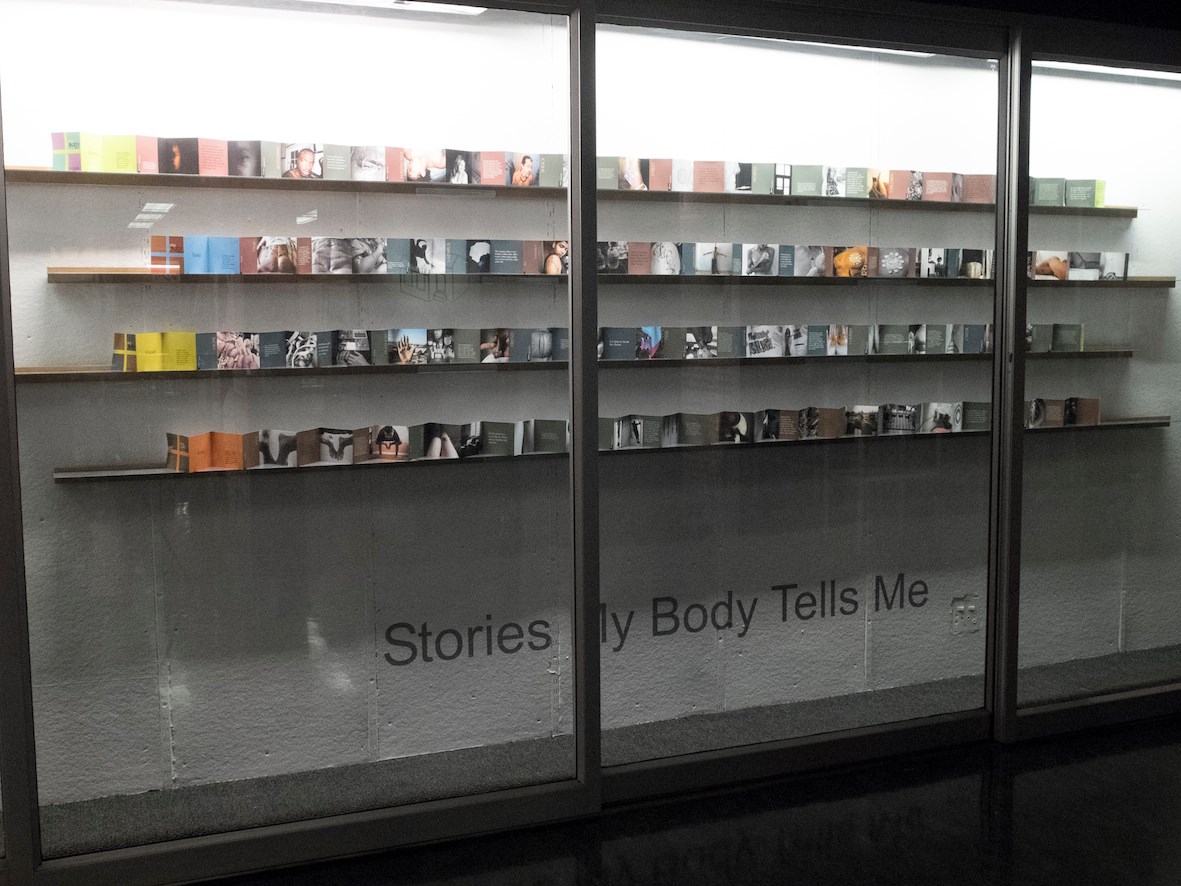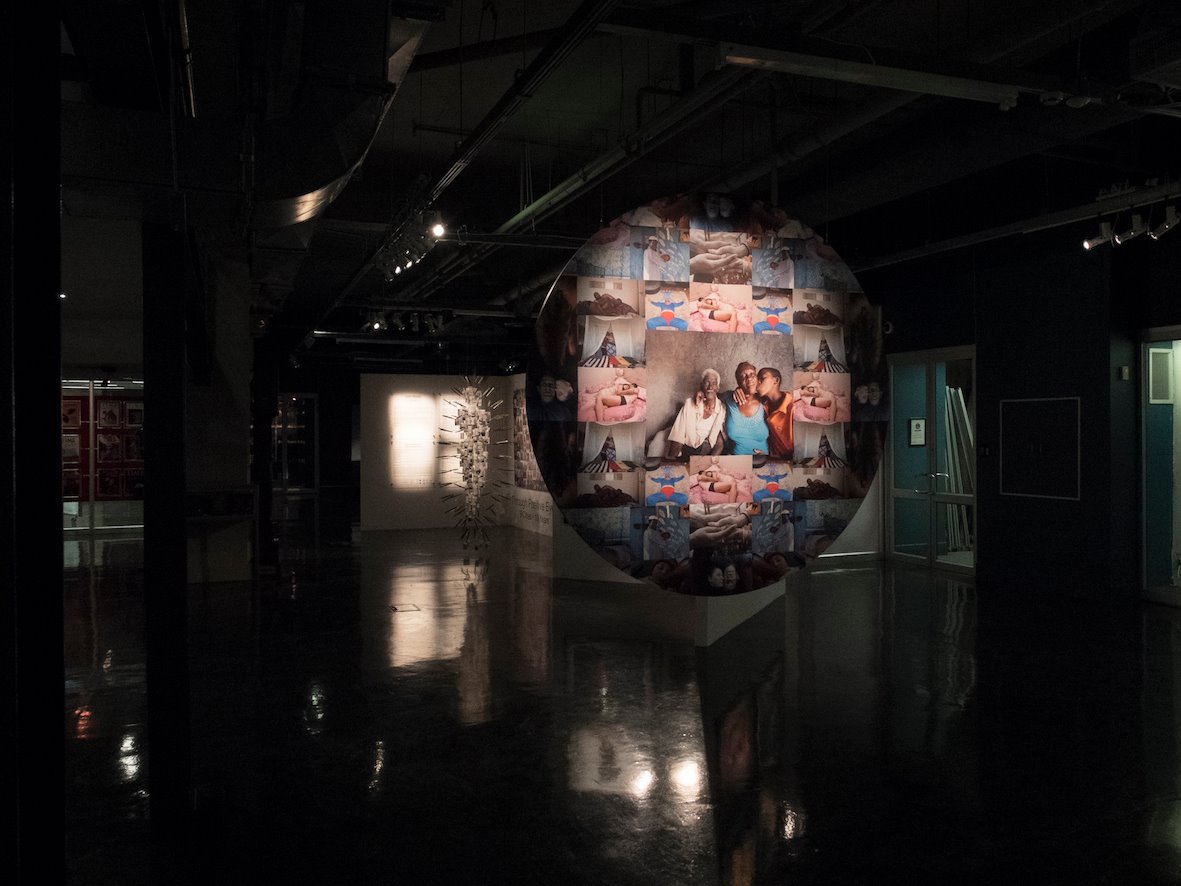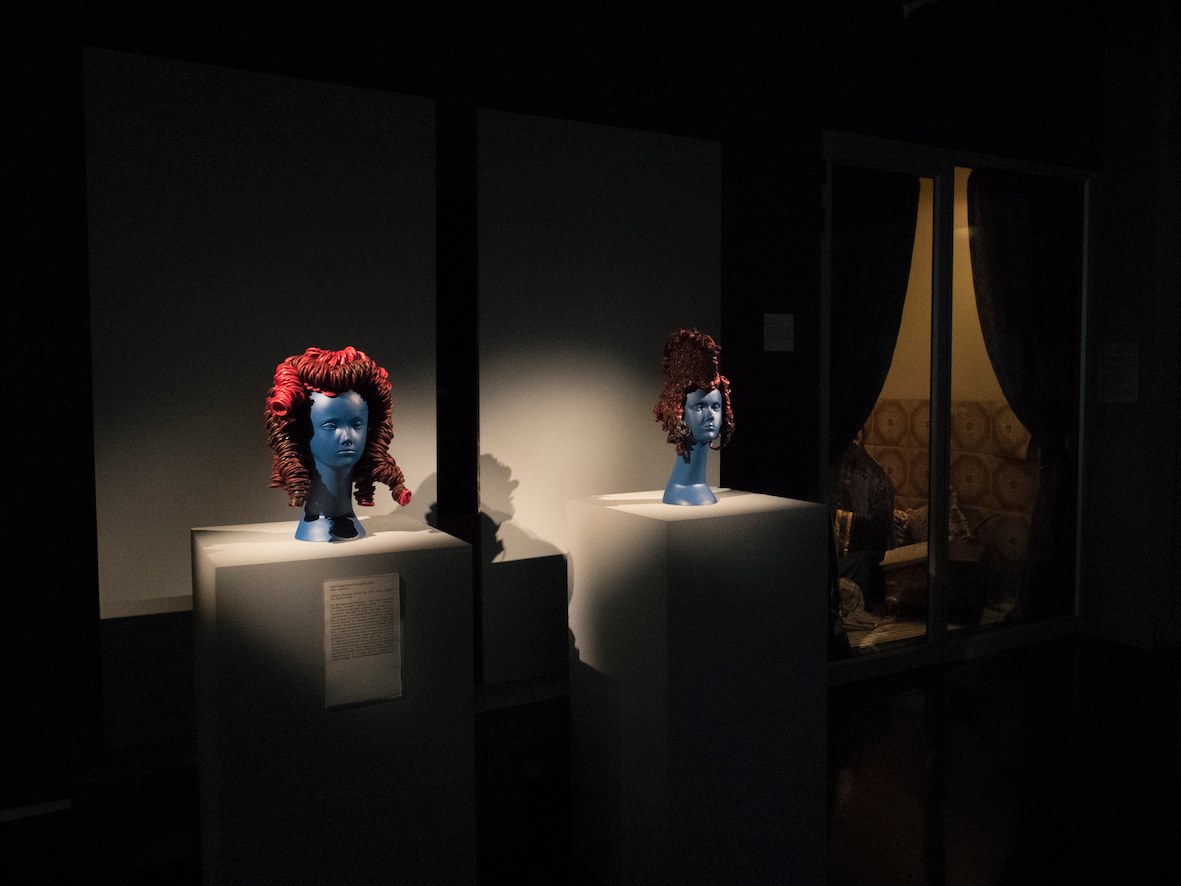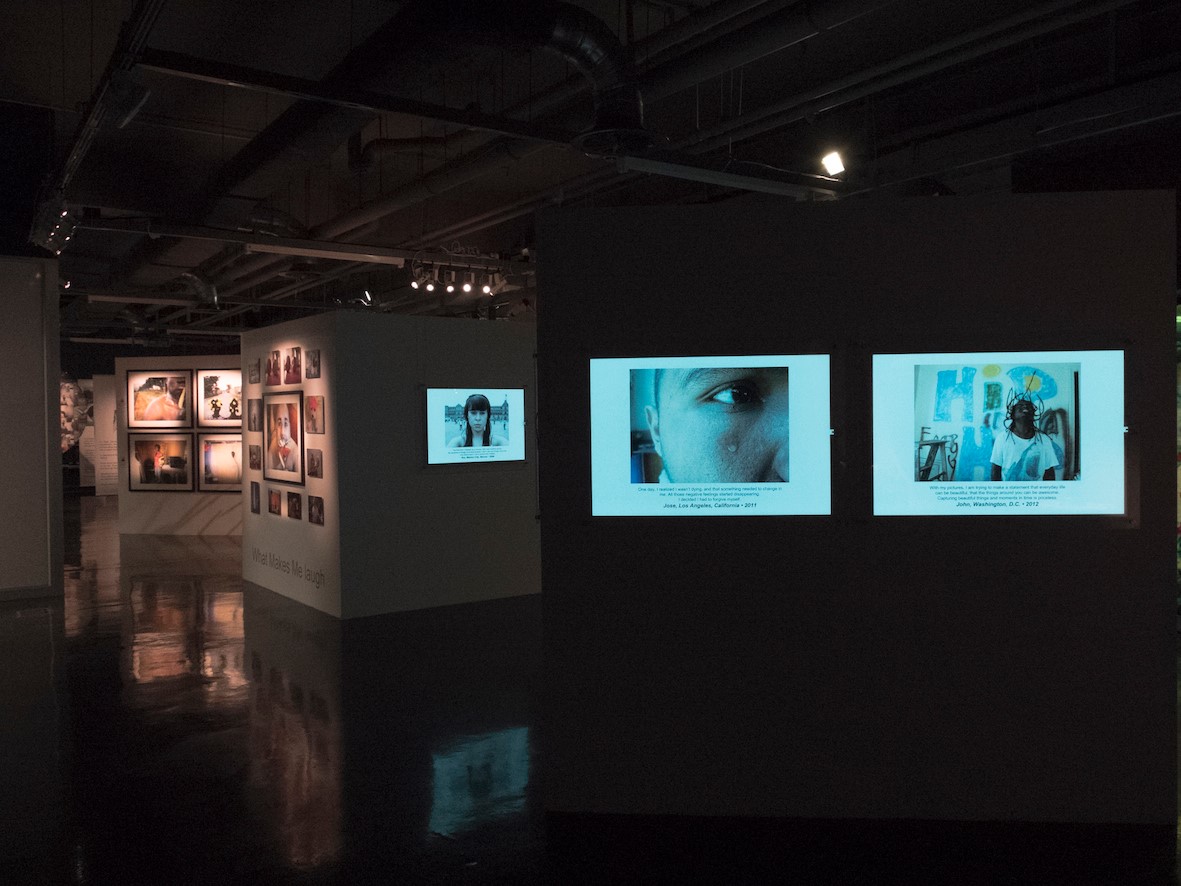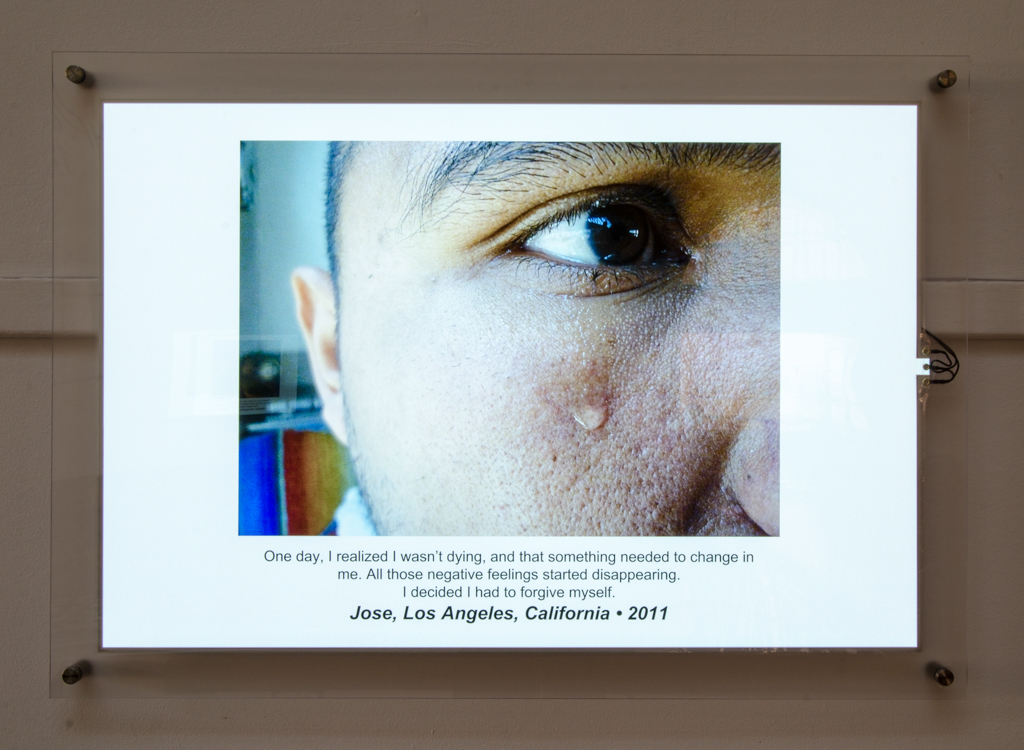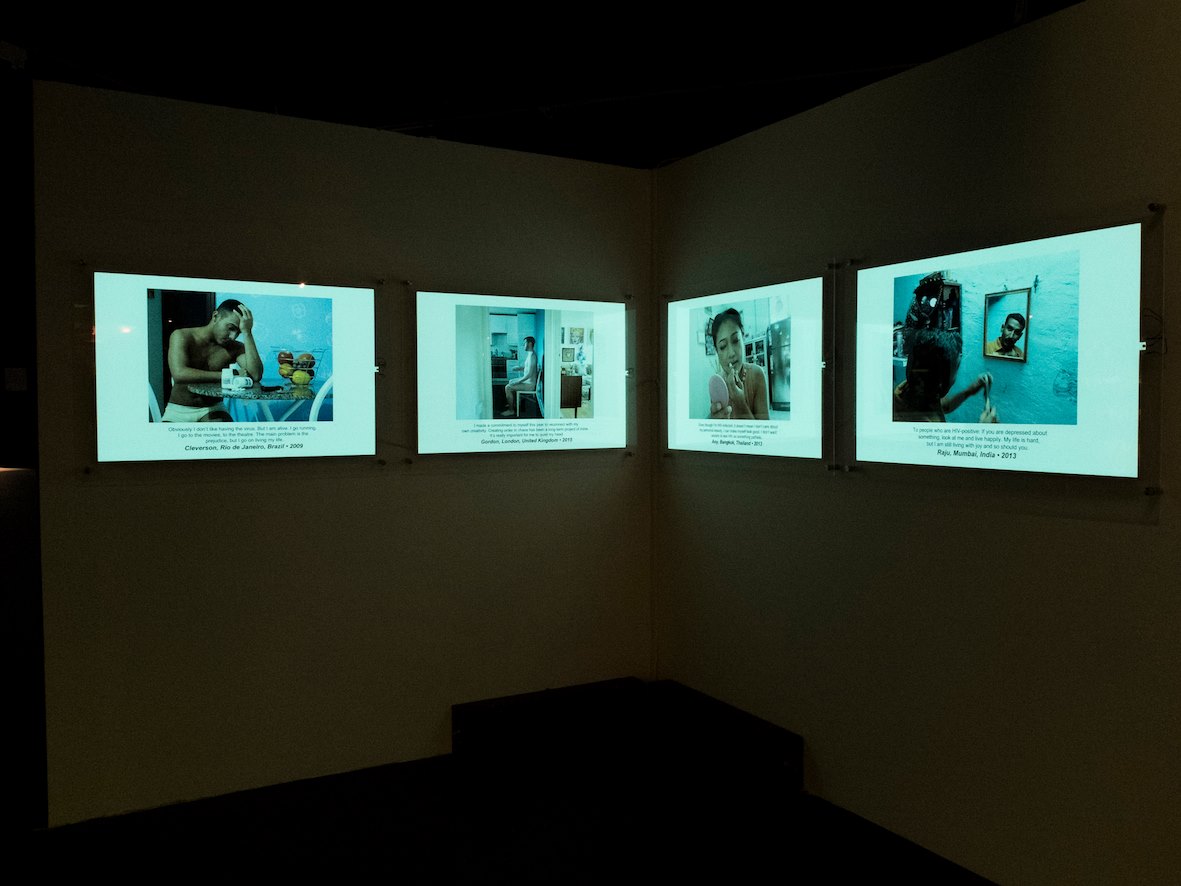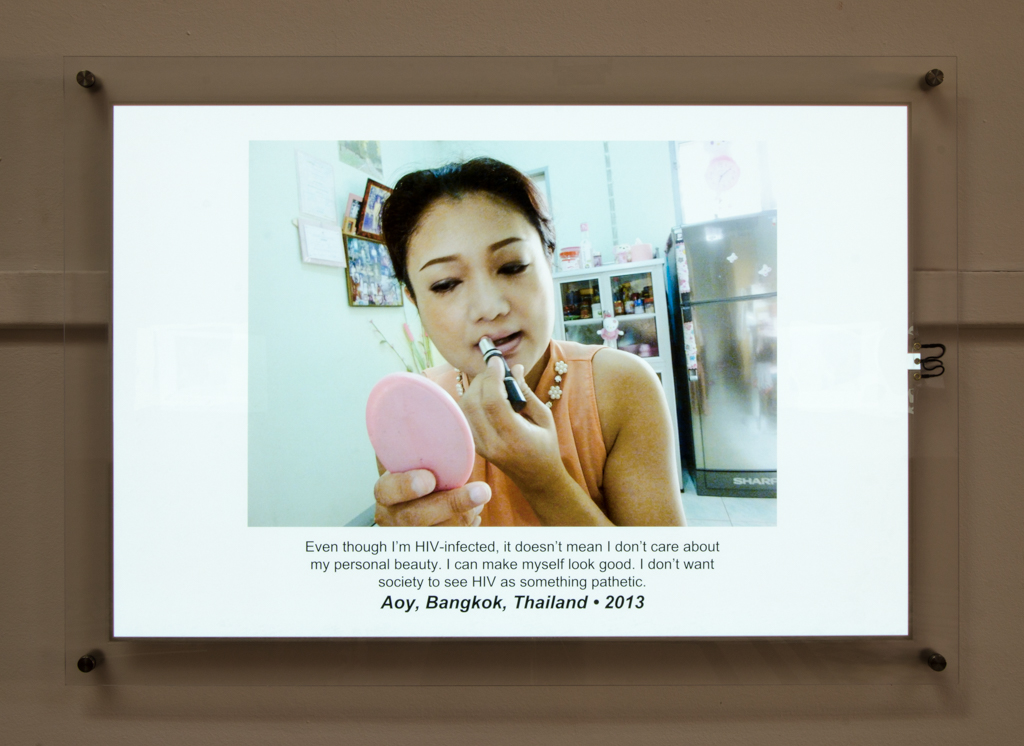 Banishing Stigma Room
Throughout the duration of this exhibition, school and community groups were invited to share in a storytelling performance, nestled in this quasi-theatrical environment envisioned by New York-based designer Stan Pressner. The storytellers were artivists in their own right, all from Johannesburg and immediate environs. The short film shown before storytelling was by Through Positive Eyes co-director Gideon Mendel with Mo Stoebe. Ultimately, this room was meant to combine the worlds of gallery and theatre, allowing viewers to become both spectators and actors.